IMPORTANT!!
You have arrived at a legacy page on the Christopher Chocolates Website. As these pages are linked to various other locations we didn't want to remove them (and are glad you arrived here) That said, these pages are not fully maintained and may have information on them which is no longer accurate. For this reason we ask you to visit the current website here or to confirm anything you require by contacting us directly.
Thank you! - Christopher
SugarFree Candies
Sugar free solutions for all your dietary needs!
Special Diet? Special Snacks
Perfect for people on specific restricted diets. Containing no refined sugar, these assorted candies use mostly natural sugar substitutes to sweeten them. They are however not a reduced calorie food. With these delicious candies, we don't need to give up on enjoying a sweet treat now and again.
Directions | Contact Us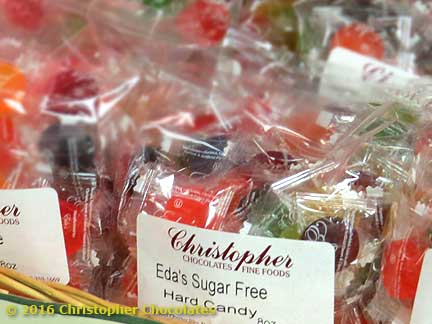 Hard Candies
Eda's Famous Sugar Free Hard Candies are perfect for any-time and any-where.
Directions | Contact Us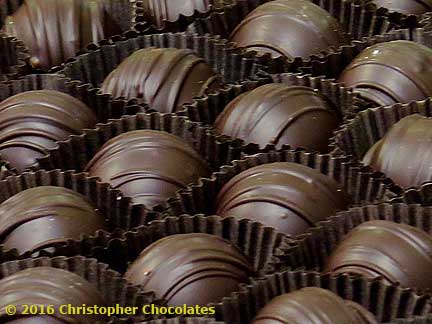 Sugar Free Chocolates
Many of our sugar filled chocolates come in a Sugar Free alternative. From chocolate covered pretzels, nonpareils, bridge mix, almond bark, sea salt caramels, almonch butter crunch, coconut cream, almond cluster, chocolate meltaway, cashew caramel patty to chocolate meltaway, there are delicious choices to to take care of your chocolate cravings.
Directions | Contact Us
Gummy Bears
If a chewy candy is more to your liking, we offer Sugar Free gummy bears, cherry chews, chocolate chews and licorice chews. Oh so yummy!
Directions | Contact Us